We are proud of your accomplishments to date, and encourage you to apply for scholarships for the 2023-2024 academic year.
The application period for current students for 2023-2024 LAS college scholarships is September 15, 2022 – March 1, 2023. The application will be available on OneApp at that time.
Your department and other ISU programs may have an earlier or later deadline. Please check department websites for more information. You can see the LAS department scholarship information here.  All applications are processed through the OneApp linked below. The OneApp will ask you about your experiences, activities, jobs, interests and future plans. You are encouraged to apply every year while you are at Iowa State.
FAFSA
It is recommended that all students complete the FAFSA by the priority deadline.
Start My Scholarship Application
You must submit the General and College of Liberal Arts and Sciences portions of the OneApp to be considered for scholarships. Once submitted, look for other recommended scholarship opportunities.
Special LAS Scholarships for Undergraduate Research, Study Abroad, and Unpaid Internships
LAS has so many opportunities, and we want you to be able to say "yes" to new adventures!  The special awards and funding opportunities below have specific forms to complete.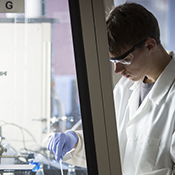 LAS Undergraduate Research Awards
Sharpen your skills for graduate school, professional school, or your future job by participating in research and scholarly activities with faculty. We offer competitively selected research awards to students who have a primary major in the college. Information can be found here. Applications must be completed by student and faculty mentor.  Please preview the application before applying. The next application window will be begin mid-November for Spring 2024 research.
---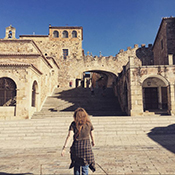 LAS Study Abroad Scholarships
Think globally and explore new cultures through study abroad. LAS offers automatic awards to students who participate in an LAS Global Seminar, as well as additional competitively selected awards.  Apply for scholarships at:   LAS Study Abroad Scholarships
---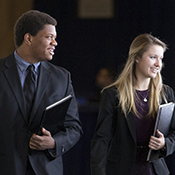 LAS Unpaid Internship Scholarships
LAS awards a limited number of scholarships each semester to support undergraduate students completing unpaid internships off-campus.  The scholarships are one-time awards. The application for the summer 2023 unpaid internship scholarship is now OPEN! The application is available in CyHire (login with your netID): https://cyhire.iastate.edu/surveys/lasinternscholarship. Students working at non-profit and government organizations will receive priority consideration; on-campus positions will not be considered. Apply by April 28th, 2023 – applications may be considered after that date, based on funding availability. Please contact LAS Career Services (lascs@iastate.edu, 515-294-8691) with any questions.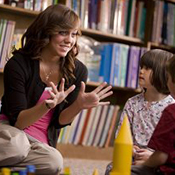 LAS Student Teaching Scholarships
LAS awards a limited number of scholarships for undergraduate students in the college during the semester of their secondary education student teaching. Students doing their student teaching in fall 2023 may apply using the Student Teacher Scholarships: Fall 2023 link. The deadline to apply is May 15, 2023. Awards are not available to elementary education majors.
---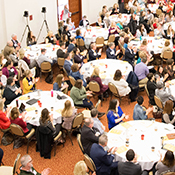 LAS Undergraduate Conference Travel Funds
LAS partners with the ISU Division of Student Affairs and the Office of the Senior Vice President and Provost to help undergraduate students pay for expenses incurred when attending regional, national, and international conferences related to their field of study. Currently this program is accepting funding applications for virtual and in-person conferences. Undergraduate Conference Travel Funds Application
---
Questions
If you have questions, please contact:
Heidi Merfeld
LAS Undergraduate Scholarship Coordinator
lasscholarships@iastate.edu