LAS Honors Program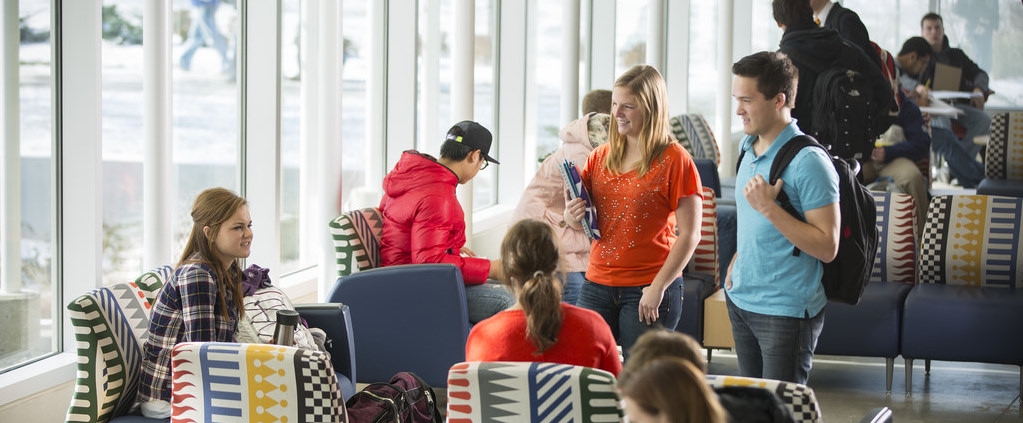 Elevate your college experience
The College of Liberal Arts and Sciences (LAS) Honors Program adds depth and breadth to your programs of study and intellectual development. Students benefit from the resources and capabilities of a large and dynamic research university along with the personal attention, small class sizes, and intellectual community that characterize smaller, selective liberal arts colleges.
Some of the experiences of being in the LAS Honors program include:
Honors classes
Small group honors seminars
Collaborations with individual faculty members on Honors projects
Extended library loan privileges
Research grants
Participation in regional & national honors conferences and events
Housing with other honors students
24-hour use of Jischke Honors Building
Priority registration for classes for full members
Social and educational events organized by Honors Student Board
For questions regarding honors you can contact the University Honors Program honors@iastate.edu or the LAS Honors Program at lashnrs@iastate.edu.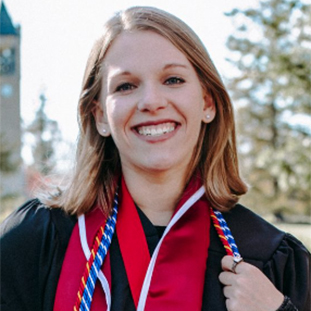 Iowa State challenged me academically for the better, showing me how far I have come in terms of my career preparedness and emotional intelligence. I have never felt more self-assured in my life, and I'm grateful to say this university brought out the best in me.
Membership requirements
Membership in LAS Honors requires students to develop a program of study (POS) that reflects the intellectual depth and breadth that distinguish honors curricula from the standard criteria for graduation. The POS must include the following:
2 Honors seminars (does not include HON 121)
2 Honors courses or 500+ courses (minimum of 4 credits and does not include Engl 250H, HON 290, HON 302 or HON 490)
Complete an Honors project
LAS Honors timeline
We recognize each student has their own path to graduation which may not include the traditional number of credits earned each term. Deadlines for honors requirements start with your term of graduation (G) and count backwards from there according to this timeline. If you find your educational plan does not follow this path, please contact us at lashnrs@iastate.edu for assistance developing an appropriate set of deadlines.
All submission deadlines are September 21 or February 21 (or the school day following if the 21st falls on a weekend or university holiday)
The Program of Study (POS) reflects how a student will satisfy the requirements for their major(s), minor(s), and LAS Honors. The POS includes past, present and future coursework. Additionally, there are 3 questions students must answer. These questions require students to spend time reflecting on how their POS is preparing them for their future career and personal goals, how they have enriched the standard undergraduate experience through Honors, and what they plan to pursue for their Honors Project.
Submitting the Program of Study:
Honors students must submit their POS 4 semesters prior to graduation (G-4). Please view the POS worksheet and instructions for more information.
All students who graduate with Honors are required to complete an Honors Project. The goals of the Honors Project are to:
Enhance your future
Your project can be a special facet of your application to graduate or professional school.
Your project can show a future employer your ability to design and execute a project.
Enrich your academic experience
Your project can add a dimension to your program of study.
Your project can synthesize your major(s) and minor(s).
Your project can be a capstone integrating the knowledge and skills you have acquired during your university experience.
Your project should contribute to the body of knowledge about your subject.
At the end of your project you will share your findings at an honors poster presentation.
Honors Project proposal process
How to start the project proposal
You and your project advisor develop your project proposal. Your project advisor must be an ISU faculty member. He/she should be someone you will enjoy collaborating with as your project evolves.
The LAS Honors Committee must approve your project proposal before you begin your research.
Your honors project topic should be in an area in which you have some background or expertise. It does not need to be in your major. The project should provide you with an intellectual challenge above and beyond standard educational requirements.
How and when to submit your project proposal
Project proposals must be submitted at least one semester before you graduate. Late proposals will not be accepted. Spring and summer graduates must submit their proposal before September 21 of the preceding year. Fall graduates must submit their proposals by February 21.
You are welcome to submit earlier than the specified deadline. If you are planning to student teach or study abroad during your final semester you should consider submitting and presenting earlier. If you want to start doing research as part of a summer experience, you should submit a preliminary project proposal before your start of your summer program.
Questions? If you have additional questions about the proposal process or your specific proposal you may contact the LAS Honors Liaison, the LAS Honors committee chair, or a committee member in the area of your research.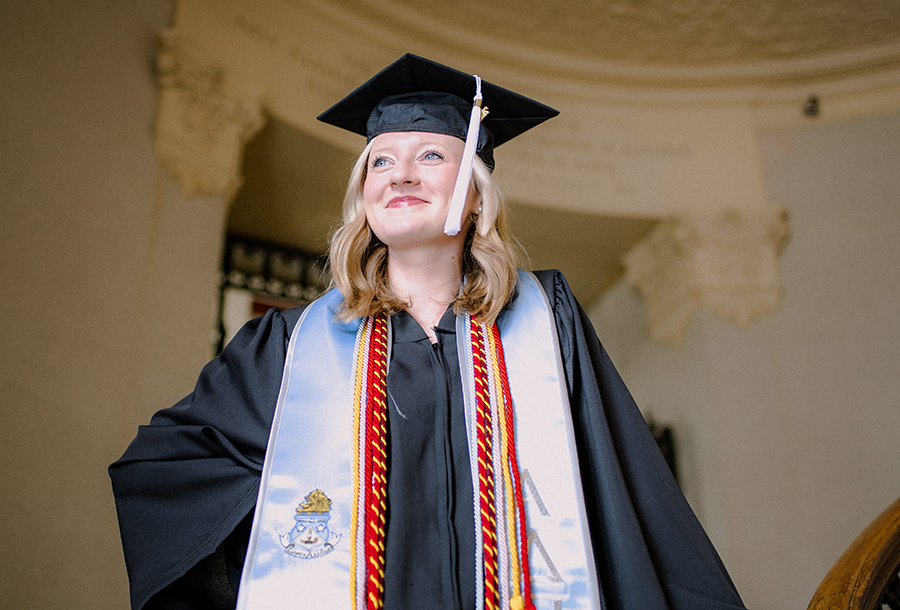 University Honors Membership
Students who are enrolled at Iowa State University but are not currently members of the LAS Honors program may apply to the University Honors Program if they have an Iowa State GPA of 3.50 or above and have at least 48 credit hours remaining until graduation. Once accepted to the University Honors Program, students will automatically be a part of their college's Honors Program.
Graduation in the honors program is recognized by a special notation on the student's diploma and permanent record. honors students also wear white Honors cords at graduation.