Alice Hudson Professorship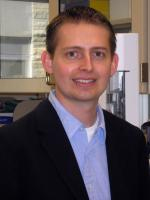 Jared Anderson
Jared Anderson, professor in the Department of Chemistry and faculty scientist at Ames Laboratory, specializes in separation science, chromatography and sample preparation. He is an accomplished researcher with over 200 peer-reviewed publications. Anderson holds seven patents, and has authored five book chapters and co-edited the book series, "Analytical Separation Science." His numerous honors include a National Science Foundation CAREER award, the Pittsburg Conference Achievement Award, the American Chemical Society Young Investigator in Separation Science Award and the Emerging Leader in Chromatography Award, given by LCGC magazine. In 2019, The Analytical Scientist magazine named Anderson to their Top 100 Analytical Scientists Power List.
Anderson is the current editor of Journal of Chromatography A and serves on the editorial advisory boards for Analytical Chemistry, Analytica Chimica Acta, Analytical and Bioanalytical Chemistry and several other professional journals. Anderson has forged strategic partnerships with industrial collaborators and academic research groups throughout Europe, South America, North America and Asia.
Allen Essman Faculty Fellowship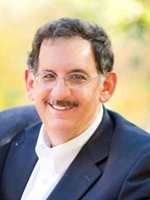 Jay Newell
Jay Newell's research focuses on the use of mediated communication to enhance educational experience in large-scale university courses and media saturation. He's the editor of the Journal of Advertising Education, and he has shared his expertise in political advertising with national publications, including the Wall Street Journal, the New York Times, USA Today and Huffington Post. Newell's academic life follows a 20-year career helping create television networks including CNN, TNT and Nickelodeon.
---
Angela B. Pavitt Professorship in English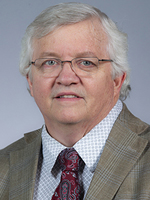 John Levis
John Levis, professor of English and applied linguistics, studies second language pronunciation and speech intelligibility, with a focus on how second language pronunciation research affects the teaching of pronunciation. He is the founder of the annual Pronunciation in Second Language Learning and Teaching conference and is the founding editor of the Journal of Second Language Pronunciation. He is co-editor for the Phonetics & Phonology section of the Encyclopedia for Applied Linguistics, and two books, Social Dynamics in Second Language Accent (DeGruyter, 2014) and the Handbook of English Pronunciation (Wiley, 2015).
---
Barbara J. Janson Professorship in Mathematics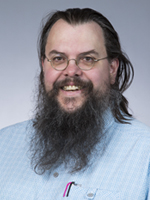 Steve Butler
Steve Butler specializes in spectral graph theory, enumerative combinatorics, and discrete geometry. He is an accomplished scholar, publishing research in the top mathematical journals. In 2015, he earned the sought-after Erdos number of 1. His enthusiasm for mathematics is contagious among undergraduate math majors at Iowa State and has helped transform the department's undergraduate community. He continuously provides students with intriguing mathematics opportunities, whether it is teaching a special course on the mathematics of juggling, assisting with the department's many outreach activities, or encouraging students to get involved in undergraduate research experiences.
Barbara Janson of Dedham, Mass., a 1965 Iowa State mathematics graduate, established the professorship to reward a research mathematician who also has a commitment to undergraduate teaching, including encouraging students to major in mathematics.
---
Brian and Rondi Gardner Faculty Award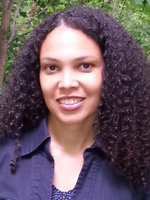 Nell Gabiam
Nell Gabiam is an associate professor in political science and world languages and cultures whose past research focused on the politics of humanitarian and development aid in Palestinian refugee camps. Her most recent work examines the experiences of Palestinian refugees who have been displaced by the ongoing Syrian war. Gabiam's first book, "The Politics of Suffering: Syria's Palestinian Refugee Camps" was published in 2016. She is currently working on a second book. An accomplished teacher-scholar, Gabiam's professional journal articles have garnered hundreds of citations.
Gabiam also co-directs Iowa State's Middle Eastern studies minor in the Department of World Languages and Cultures. She's earned two Dean's Emerging Faculty Leader Awards; and was named a visiting scholar at the Institute for Advanced Study in Toulouse, France. In 2020 Gabiam was named to the American Council of Learned Societies Fellows, an award supporting talented scholars pursuing research in the humanities.
---
Cassling Innovation Award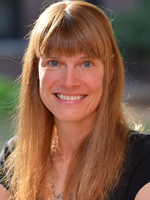 Stephanie Madon
Stephanie Madon, professor of psychology, aims to advance understanding about the ways in which pre-existing beliefs and cognitive biases alter people's judgments and behaviors. She is particularly interested in how expectations influence the perceptions of forensic examiners and others in the criminal justice system, as well as the psychological processes that lead suspects to confess during custodial police interrogations.
Madon's research has been funded by the National Science Foundation, National Institute of Justice, American Psychological Foundation, and Society for the Psychological Study of Social Issues. She is a fellow of the American Psychological Association, American Psychology-Law Society, Society of Experimental Social Psychology, Association for Psychological Science, and Society for Personality and Social Psychology.
The Cassling Innovation Award was established by Dr. Randal Cassling and Lori Cassling to facilitate novel faculty research projects, especially as they relate to interdisciplinary research and scholarship.
---
Charles and Mary Sukup Endowed Artist in Organ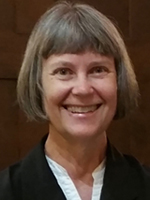 Miriam Zach
Miriam S. Zach is an internationally celebrated multi-lingual organist-musicologist-harpsichordist-author of books and audio/visual recordings who has performed concerts, taught at universities in Europe and the United States, and encouraged curious people to become involved in interdisciplinary research experiences at universities world-wide. Her research, teaching, and service interests include music and health, music by women composers—especially organ, harpsichord, chamber and vocal music—and music and architecture. Through collaborative research she continues to transform how music, health, and architecture are taught and practiced.
She has presented her research on Italian, French, and German Baroque music in three organ recitals at ISU: Roma Suono, Terpsichore: Danses pour l'Orgue et Clavecin, and Luther als Knoten. She is founder and creative director of the International Festival of Women Composers. She is also charged with developing the organ and harpsichord program, teaching an honors seminar on Music and Health, and directing the St. John's Singers. Her numerous awards include being named Professor of the Year at the University of Florida in 2000 where she founded and taught the honors course Music and Health for sixteen years. She recorded the CD Hidden Treasures: 300 Years of Organ Music by Women Composers (1998) at Princeton University, and can be heard on National Public Radio (2007, 2010, 2013).
The Charles and Mary Sukup Endowed Artist in Organ award provides a named faculty position for a world-class organ musician and instructor in the College of Liberal Arts and Sciences.
---
Charles T. and Ivadelle Cobb Cownie Professor of Music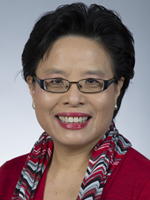 Tin-Shi Tam
Tam is a carillonneur member of the Guild of Carillonneurs in North America and a fellow of the Trinity College of Music (London). A celebrated artist on carillon and organ, she has performed recitals in Asia, Australia, Canada, Europe, and the United States. She has given master classes, lectures and education programs extensively. Her recent invited lectures include bells and bell music in China, music for carillon and orchestra, and organ: the king of the instrument. Her carillon compact disk "The Bells of Iowa State" was released in 2004.
---
Dale D. Grosvenor Chair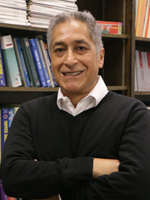 David Fernandez-Baca
David Fernandez-Baca, professor of computer science, studies computational phylogenetics. His research involves using mathematical algorithms to analyze the evolution of species and genes. His body of work includes interdisciplinary research with experts from Iowa State University, the University of Arizona, the University of Florida and the National Center for Genome Resources.
Fernandez-Baca's research has been published in numerous professional journals, including: Frontiers in Plant Science, Bioinformatics, Algorithms for Molecular Biologist, Discreet Applied Mathematics and others. His work has secured $6 million in highly competitive research grants from the National Science Foundation (NSF). He has twice earned the NSF's Tree of Life award, in 2002 and 2010. He was part of the team who established the Bioinformatics and Computational Biology (BCB) Graduate Program at Iowa State, which was one of the first BCB programs in the United States.
---
Frances M. Craig Chair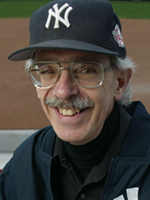 Mark Gordon
Gordon's research areas include theoretical and computational chemistry. He is a Distinguished Professor of Chemistry and Director of Applied Mathematics and Computational Sciences division of Ames Laboratory. In the field of computational chemistry, Gordon and his colleagues develop mathematical models that allow them to predict chemical behaviors. They translate this into a computer program so others can use it, and they apply it to chemistry problems. Gordon also leads the group that develops GAMESS (The General Atomic and Molecular Electronic Structure System), a program at the forefront of writing highly parallel codes. GAMESS is developed in Ames and has approximately 150,000 users in 100 countries, including universities and government entities.
---
Jean Bacon Louis Faculty Fellowship in Instrumental and Keyboard Music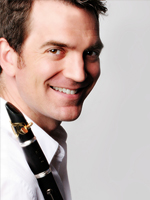 Gregory Oakes
Gregory Oakes is an internationally-recognized clarinetist who has performed in venues around the world, including in the Netherlands, Germany, Brazil and Thailand. During the summer, he serves on the faculty of The Cortona Sessions festival for new music in Italy. His music has been released on multiple recording labels and broadcast on National Public Radio. He is currently the principal clarinet of the Des Moines Symphony Orchestra. As a founding member of the new music and creative arts ensemble Non Sequitur, he has been in residence at Princeton University, Harvard University, Dartmouth College and the Aspen Music Festival.
---
John and Mary Weaver Professor of Physics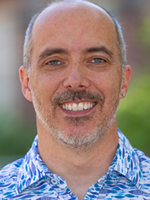 Robert McQueeney
Robert McQueeney is a professor in the Department of Physics and Astronomy and senior scientist at Ames Laboratory. His primary research is focused on neutron scattering in magnetic materials. He's also involved in several projects that focus on the development and understanding of novel magnetic materials.
McQueeney leads the Magnetic Interactions and Excitations in Quantum Materials group at Ames Lab. He also co-founded the Center for the Advancement of Topological Semimetals (CATS) at Ames Lab and serves as the center's director. An accomplished scholar with 140 publications, McQueeney's research has garnered more than 6,497 citations. He's earned many awards including: a College of Liberal Arts and Sciences Award for Outstanding Achievement in Research, an Oppenheimer Science and Energy Leadership Fellowship and an Iowa State University Award for Mid-Career Achievement in Research.
The John and Mary Weaver Professorship supports an outstanding faculty member in the Department of Physics and Astronomy, with preference given to scientists specializing in condensed matter physics.
---
Lanh and Oanh Nguyen Chair of Software Engineering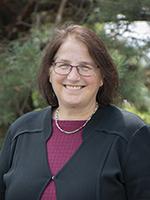 Myra Cogen
Myra Cohen is the Lanh and Oanh Nguyen Chair of Software Engineering and a professor in the Department of Computer Science. She specializes in configuration-aware software testing, testing, search-based software engineering and the application of software engineering techniques in systems and synthetic biology. Cohen is an Association for Computer Machinery (ACM) Distinguished Scientist; and she has received four ACM distinguished paper awards. An internationally recognized scholar, Cohen's papers have garnered more than 6,000 citations. Her honors include a National Science Foundation CAREER award, an Air Force Office of Scientific Research Young Investigator Award and participation in the Defense Advanced Research Project Agency (DARPA) Research Group. She has been funded externally from multiple agencies including the National Science Foundation, the Air Force Office of Scientific Research and DARPA.
Cohen has held many organizational roles in top-tier software engineering conferences, including general chair for the IEEE/ACM International Conference on Automated Software Engineering 2015 and program co-chair for the ACM Joint European Software Engineering Conference and Symposium on the Foundations of Software Engineering 2020.
---
LAS Dean's Faculty Fellow in the Arts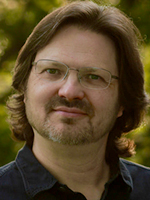 K. L. Cook
K. L. Cook, professor of English and co-coordinator of Iowa State University's MFA Program in Creative Writing and Environment, is the award-winning author of six books of poetry, fiction and essays. Cook's works have earned numerous honors, including the inaugural Prairie Schooner Book Prize in Fiction, the Willa Award for Best Contemporary Fiction and the Spokane Prize for Short Fiction.
 
His stories, essays, articles, and poems have appeared widely in journals, magazines and national anthologies. He also is the recipient of a Western Writers of America Award for Best Short Story, the Grand Prize from the Santa Fe Writers Project, an Arizona Commission on the Arts fellowship and grant and residency fellowships to the MacDowell Colony, Yaddo, Ucross and Blue Mountain Center.
---
Lucken Faculty Fellowship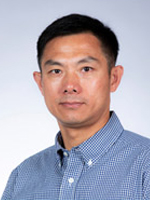 Tao Wang
Wang studies modern Chinese history, U.S. foreign relations and the Cold War international history. His research, which primarily focuses on U.S. relations with China during the Cold War period, is supported by a Bou Family Foundation Special Grant, a Chiang Ching-kuo Foundation Doctoral Fellowship and a Henry Chauncey Jr. '57 Postdoctoral Fellowship from Yale University's International Security Studies program. His first book, "Isolating the Enemy: U.S.-China Interactions, 1953-1956," will be published in spring 2021 by Columbia University Press. In it, Wang puts Sino-American interactions into the broader context of their relations with allies and explores the two countries' perceptions and misperceptions of each other.
The Lucken Faculty Fellowship was established by Kent A. Lucken to support a faculty member who is advancing students' understanding and appreciation for China and its expanding role in shaping international affairs and the global economy.
---
Lucken Professorship in Political Science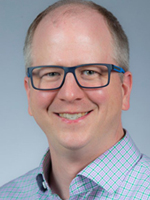 David Peterson
Peterson's commitment to teaching and service is showcased in the numerous department, college and university awards he has earned, most notably several Dean's High Impact Awards for Undergraduate Research, an Outstanding Teaching Award and a University Honors Committee Award for Excellence in Honors Mentoring. He has also served as a chair, lead organizer and committee member for multiple political science conferences, committees and associations.
The Lucken Professorship in Political Science was established by Kent A. Lucken to reward faculty in the Department of Political Science who demonstrate excellence in teaching, research and service.
---
Kingland Data Analytics Faculty Fellow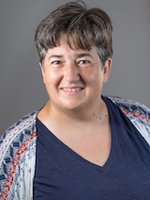 Heike Hofmann
Heike Hofmann, professor in the Department of Statistics, is an internationally recognized expert on data visualization. Her research on visual inference provides a framework to evaluate the statistical significance of a graphical finding, thereby establishing a p-value for charts. Hofmann's research also focuses on statistical graphics, statistical computing and multivariate methods, particularly categorical data. Most recently, Hofmann has dedicated her research efforts to the Center for Statistics and Applications for Forensic Evidence (CSAFE), housed at Iowa State, where she is developing and refining techniques for matching striae—the ridges and grooves on spent bullets—for use in forensic investigations.
Hofmann's work with CSAFE was instrumental in the center's 2018 American Statistical Association (ASA) Statistical Partnerships Among Academe, Industry and Government (SPAIG) award. Individually, Hofmann has earned numerous awards, most notably ASA Fellow designation in 2015. She has received several honors from Iowa State's College of Liberal Arts and Sciences, including awards for Outstanding Achievement in Teaching, Mid-Career Excellence in Research/Artistic Creativity and Early Excellence in Research/Artistic Creativity.
---
Kingland Professor of Data Analytics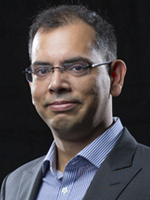 Hridesh Rajan
Rajan is the director of the Laboratory for Software Design in the Department of Computer Science at Iowa State. Through invention and refinement of shared cyberinfrastructures for data-driven sciences, Rajan's research on the Boa project, a software language and infrastructure that makes data mining easier, is decreasing the barrier to entry in data-driven science. He founded the Midwest Big Data Summer School to deliver broadly accessible data science curricula and serves as a Steering Committee member of the Midwest Big Data Hub (MBDH).
The Kingland Data Analytics Professorship is part of a $1.5 million donation to the College of Liberal Arts and Sciences, the College of Business, and the College of Engineering by Kingland, a global leader in data quality control, development and risk management, and from a personal donation by its owners, David and Deb Kingland, to support several areas in data science.
---
Laurence H. Baker Chair in Biological Statistics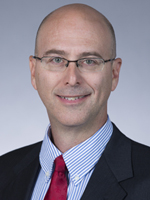 Daniel Nettleton
A national leader in statistical genomics, Nettleton has developed statistical methodologies for gene expression research used by plant and animal science researchers. He strives to understand the relevant scientific problems and then seeks to develop appropriate statistical methods before using those methods to solve problems. Through collaborative research, Nettleton has had a direct impact on the success of many plant and animal researchers at Iowa State.
---
Louise Moen Chair in Music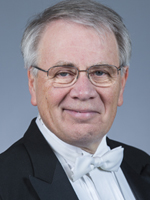 James Rodde
Rodde conducts the Iowa State Singers, the 140-voice Iowa Statesmen, and teaches choral conducting and literature. Choirs under his direction have toured internationally and have been honored with performances at several distinguished music conferences, including the 1993, 1997, 2005, and 2009 ACDA National Conventions and the 2008 NCCO National Convention. Upon his arrival at Iowa State in 2000, Rodde instituted the ISU Honor Choir, a highly select ensemble of high school students, chosen annually through live auditions across the state.
---
Meredith Professional in Residence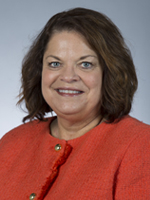 Deb Gibson
Deb Gibson, a senior lecturer in journalism, directs the Meredith Apprentice Program. The program, created in 2004, allows students from both the Greenlee School of Journalism and Communication and the College of Design to work as entry-level professionals for Meredith Corporation brands in Des Moines. In the Greenlee School of Journalism and Mass Communication, Gibson teaches classes on reporting and writing techniques. She also serves on the school's curriculum committee and on the ISU Performing Arts Council. In 2016, she received the ISU Alumni Association's Faculty-Staff Inspiration Award.
---
Robert Allen Wright Professorship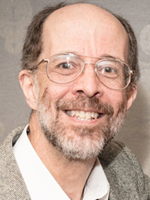 Paul Canfield
Canfield, Distinguished Professor in Liberal Arts and Sciences and professor of physics, has spent a career in condensed matter physics, earning an international reputation for developing new metals or improving existing ones. Canfield is specifically interested in the properties of conducting and magnetic materials.Once a material has been designed or discovered, his experimental group measures its ability to carry electricity or be magnetized under different extremes in temperature or magnetic field.
---
Roy J. Carver Chair of Biochemistry, Biophysics and Molecular Biology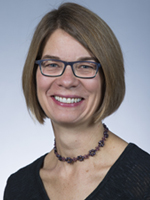 Amy Andreotti
Andreotti is a world-renowned structural biologist and molecular immunologist, and her approach is a blend of investigations that include structure determination, biochemistry, and molecular and cell biology.
The Roy J. Carver Chair of Biochemistry, Biophysics and Molecular Biology was established to support research by outstanding scholars in the area of biomolecular structure and function.
---
Roy J. Carver Professor of Biochemistry, Biophysics and Molecular Biology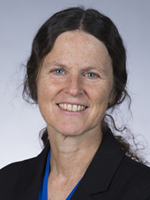 Kristen Johansen
Johansen has been an Iowa State faculty member since 1992; she served 11 years in the previous Department of Zoology and Genetics, and as a member of the BBMB faculty since 2003. Her research focuses on the regulation of nuclear organization and function, which involves identifying molecules and the signal transduction pathways that regulate chromatin structure and gene expression. Her work has garnered significant funding from the National Science Foundation, National Institutes of Health and many other organizations.
The Roy J. Carver Professor of Biochemistry, Biophysics and Molecular Biology was established to support research by outstanding scholars in the area of biomolecular structure and function.
---
Roy J. Carver Professor of Biochemistry, Biophysics and Molecular Biology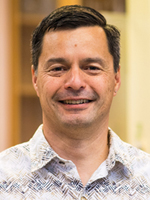 Reuben Peters
Peters and his group study biosynthetic pathways for terpenoid natural products, focusing on the biomolecular enzymatic structure-function relationships underlying the relevant catalytic activity, as well as the biological activities exhibited by the resulting compounds. His research impacts both human and plant health, improving both crop production and protection, including natural antibiotics for plants, as well as terpenoids of pharmaceutical interest.
The Roy J. Carver Professor of Biochemistry, Biophysics and Molecular Biology was established to support research by outstanding scholars in the area of biomolecular structure and function.
---
Scott Hanna Faculty Fellowship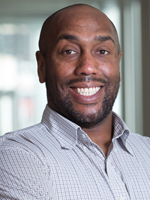 Michael Young
Young's expertise in combinatorics and graph theory has resulted in three National Science Foundation (NSF) awards: An individual $60,000 grant, a $300,000 NSF INCLUDES grant and a $1.5 million NSF Core Research grant. Young is also a co-principal investigator and key player in the math department's $1.5 million Research Training Group award. He recently won the 2019 LAS Award for Mid-Career Achievement in Research as well as the Martin Luther King, Jr. Advancing One Community Award.
---
Scott Hanna Faculty Fellowship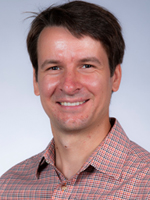 Bernard Lidicky
Lidický, associate professor of mathematics, is an accomplished mathematician with expertise in combinatorics, in particular extremal graph theory and graph coloring. He serves as associate chair for research and faculty development in the Department of Mathematics. Lidický is an editorial board member for the Society for Industrial and Applied Mathematics Journal on Discrete Mathematics. He cofounded the postbaccalaureate math certificate program which has helped many undergraduate mathematics degree holders smoothly transition into the rigors of graduate mathematics. Lidicky is the principal investigator for two National Science Foundation awards totaling $610,000. He is also a co-principal investigator for several NSF-funded research projects. Lidický also played a key role in helping the math department secure a $1.5 million Research Training Group award.
---
Scott Hanna Faculty Fellowship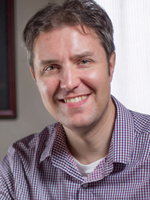 Jason McCullough
Jason McCullough is an associate professor and nationally recognized mathematician with expertise in the areas of commutative and computational algebra, algebraic geometry and coding theory. He's published 26 papers in several leading mathematics journals, including the Journal of the American Mathematical Society and the Journal of Algebra. He is an editorial board member for the International Journal of Algebra and Computation and co-principal investigator on a successful NSF conference grant.
---
Scott Hanna Professorship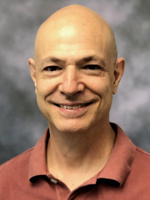 Shlomo Gelaki
Gelaki is an internationally recognized mathematician with expertise in the areas of Hopf algebras, quantum groups, representation theory and tensor categories. Gelaki's research has made broad impacts with more than 1,000 citations on the American Mathematical Society database MathSciNet and 2,300 on Google Scholar.
---
Smith Family Foundation Departmental Chair in Geology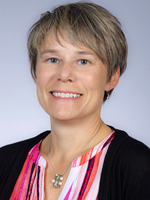 Kristie Franz
Franz is a professor and the interim chair of the Department of Geological and Atmospheric Sciences. Her expertise is in surface water hydrology and her research focuses on advancing hydrologic modeling for improving predictions of streamflow on the short-term and climate and land use impacts on the long-term. Recent projects include investigating ensemble precipitation forecast applications for streamflow forecasting, and improving representation and assessment of human influences on hydrologic processes through agent-based modeling.
---
Walter E. and Helen Parke Loomis Professorship of Plant Physiology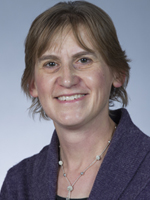 Diane Bassham
Bassham has received international recognition for her research in the field of plant cell biology. Her research focuses mainly on how autophagy (self-digestion by a cell) is activated when plants encounter environmental stress conditions so that, in the long term, the plant's tolerance can be increased. Improving plant tolerance is a major agricultural goal.
---
Wendy and Mark Stavish Chair in Social Sciences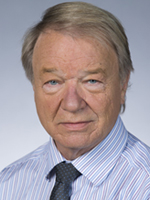 Gary Wells
Distinguished Professor Wells' research on the reliability of eyewitness identification has led to improvements in the accuracy of eyewitness testimony. His findings have been incorporated into standard textbooks in psychology and law. In addition, his research-based proposals on lineup procedures are being increasingly accepted in law enforcement practices across the United States.
---
Whitaker-Lindgren Faculty Fellow in Political Science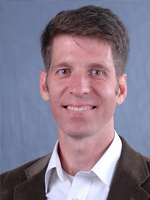 Alex Tuckness
Alex Tuckness is a professor of political science and joined Iowa State's Department of Political Science in 1999. He also serves at the department's director of graduate education. Tuckness' research focuses on the history of political philosophy and its implications for contemporary issues. He examines the interconnections between past ideas and current political debates, exploring topics such as toleration, mercy, punishment, humanitarian intervention, ethics and public service, and revolutions.