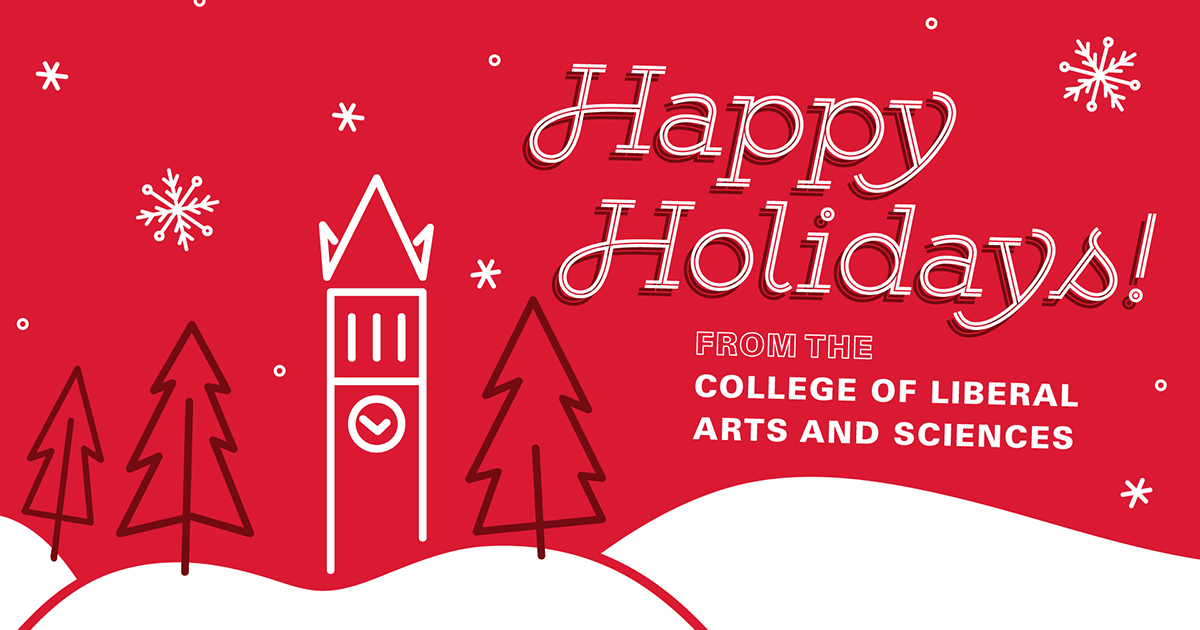 Happy holidays from Iowa State University's College of Liberal Arts and Sciences!
We are proud of our students' creativity and resilience this semester. Students, faculty and staff in the college are truly amazing.
Congratulations to Malia Cockrell who had the most votes for her "Santa Beard" LAS mask! Thank you to all of our participants and all of our friends who voted for your favorite. Look below for a few special outtakes during the making of our holiday card!